For three years we have had excellent help with our office finances from Linda McCargar as our Financial Officer. Now she and her husband are moving on to run a specialty camp on the Nevada-California border. She will be greatly missed.
Please send your well wishes and tributes to the Church Office (1159 East Third Ave., Durango, CO, 81301) and label the envelope: "Thank you, Linda McCargar". She'll wrap up her employment with us during the last week of March.

Linda McCargar
Without missing a beat, our Staff Support Team wishes to announce that it is our great fortune that the search for a new Financial Officer ended just about when it began. Sharla Dyar, an experienced bookkeeper with extensive church experience, was chosen last week in order to spend as much of the month as possible getting on-the-job training directly from Linda.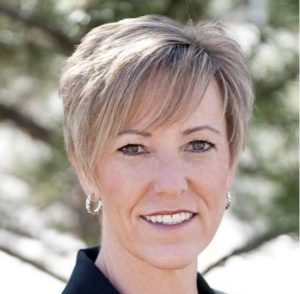 Sharla Dyar
We'll provide more details about this transition soon, but we wanted everyone to know about this major shift in our staff arrangement.
We are targeting Sunday, March 26 during worship to say goodbye to Linda and to introduce Sharla to the congregation, so stay tuned for more details.