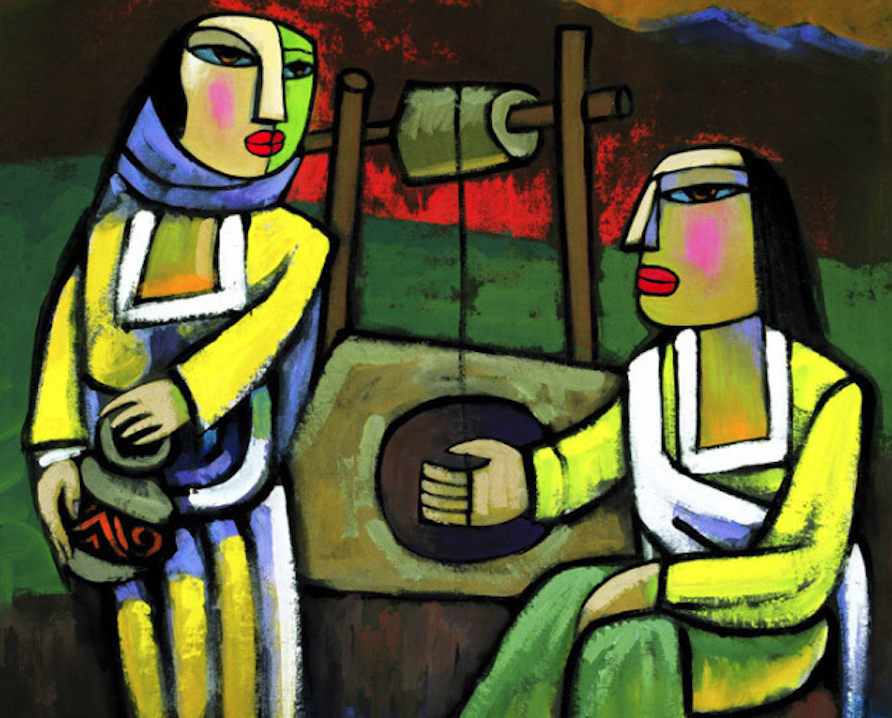 The Sixth Sunday after Pentecost
NRSV Updated Edition
John 4 Selected Verses
So he came to a Samaritan city called Sychar, near the plot of ground that Jacob had given to his son Joseph. Jacob's well was there, and Jesus, tired out by his journey, was sitting by the well. It was about noon.
A Samaritan woman came to draw water, and Jesus said to her, "Give me a drink." (His disciples had gone to the city to buy food.) The Samaritan woman said to him, "How is it that you, a Jew, ask a drink of me, a woman of Samaria?" (Jews do not share things in common with Samaritans.)
The woman said to him, "Sir, I see that you are a prophet. Our ancestors worshiped on this mountain, but you say that the place where people must worship is in Jerusalem." Jesus said to her, "Woman, believe me, the hour is coming when you will worship the Father neither on this mountain nor in Jerusalem.
The woman said to him, "I know that Messiah is coming" (who is called Christ). "When he comes, he will proclaim all things to us." Jesus said to her, "I am he, the one who is speaking to you."
Many Samaritans from that city believed in him because of the woman's testimony, "He told me everything I have ever done." So when the Samaritans came to him, they asked him to stay with them, and he stayed there two days.